HMJ Sedesa Holds Abnormal Project Annual (ALPA) 2019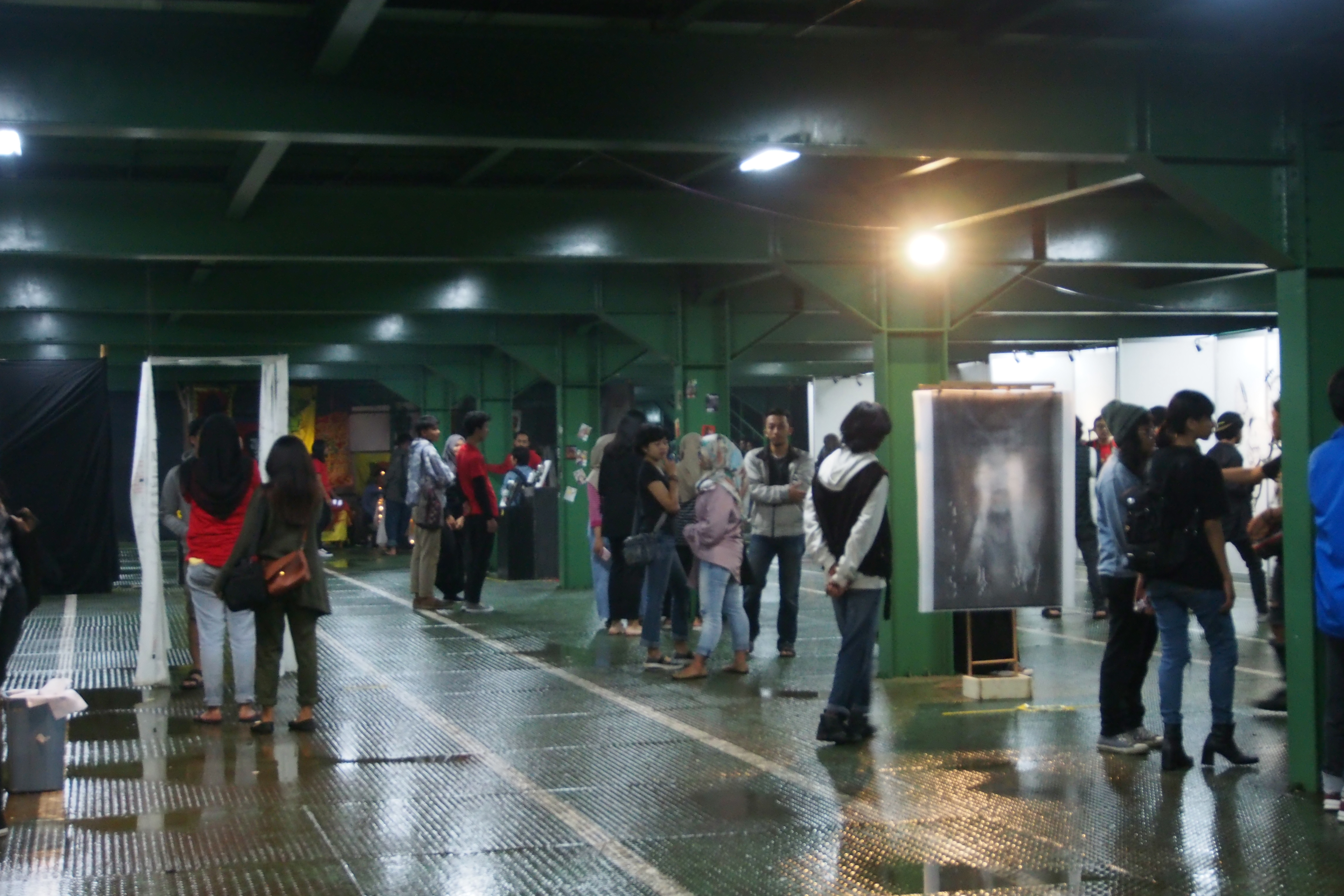 April 2019, the Student Association of the Department of Art and Design (HMJ Sedesa), State University of Malang held several events, one of which was ALPA, namely the Abnormal Project Annual. ALPA is an annual event organized by the Association of Art and Design Departments. The ALPA was held in April to be precise on Saturday, April 6 2019 at the D9 Park, State University of Malang. This year, ALPA has been held for the fourth time. Involving the participation of Art and Design Department students from class 2017 to class 2018 as performers and committee members. In this fourth Alpha, the new concept of ALPA has been held before.
This year's ALPA features art and design exhibitions, but with a different packaging from the previous ALPA. At the exhibition of art and design at ALPA this year, the focus is on the work of art students and designs themselves in order to increase the creative creativity of students and also become a forum for academic creations so that the work of students majoring in Art and Design, the Faculty of Letters becomes more accommodated and published, so that The achievements of Art and Design students at State University of Malang are increasingly echoing in society.
This year's ALPA not only holds exhibitions but also displays various types of performing arts, both music and dance, created by Art and Design students. Overall the exhibition works with the theme "PETAK UMPAT" become a forum for students majoring in Art and Design to express and express their thoughts, ideas, and feelings about the appearance of Indonesia that is welcoming this democratic party. Also, it becomes a forum for audiences, especially students, to be more sensitive and understand their role in people's lives by expressing themselves through appreciation of art and design in the 2019 Annual Project Abnormal Project (ALPA) art and design exhibition.
Overall the ALPA event went well and was a success. There were no significant obstacles during the event. The enthusiasm of the State University of Malang students and the people of Malang at the ALPA event was very good. This is evidenced by the large number of visitors who come to see the exhibition and see the performances presented. The event was closed with a final musical performance.
(Wira HMJ Sedesa 2019)